10 teams are expected, so make your team or you can join the "IGSpirit Team":
a melting-pot, with players without team, thanks in advance to be available for joining this symbolic ITER Games team.
Fair play is the key word of the day… a no respect attitude could mean a expulsion of the player…or of the team if necessary.
Thanks to respect each other, no hurts, … and no shortcuts…
Track is tagged with a PINK Painting on the floor.
A short part of the track is common with VTT, be watchful if bikes are presents.
HELMET MANDATORY
It is a 26km track, endurance type, it is a real MB track.
Please keep in mind that this is not a simple ride in the countryside….
Please consider your level of fitness and experience before registering!
You will appreciate the countryside with single tracks, trails, and a little of road.
CAREFUL : Please respect the road priority and rules.
All the track is tagged with PINK Arrows fixed in trees or supports, and pink/white rubalise. (what is that?)
The track will open at 9:00am and close at 10:00am.
No departures after for your safety.
Takes about 2 to 3 hours to finish the track.
On the km 13, you will met a stand with water and food to regain strength.
A short part of the track is shared with a running /walking trail, be watchful if other people are present.
Don't forget your racket….

Considering the water conditions, we are not abble to organise a standard "Kayak Challenge".
The association does the best and will offer a funny abd sportive PADDLE Challenge !!!
Don't  forget your swimsuit…, and some water clothes and shoes.
You must know how to swim for this activity.
Built or Join a Team, know the rules….and Enjoy !!!
In this famous game of Provence…..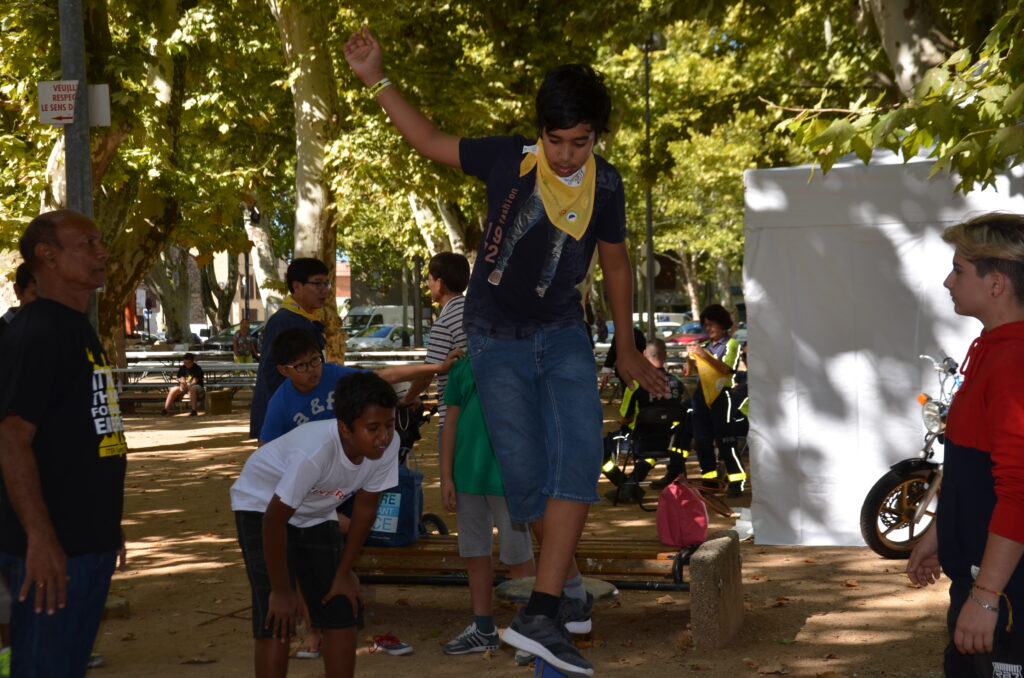 Bubble Foot; Inflatable; Pony walk and other suprises, little and big kids will have good time in the different activities.
Children are under your responsibility, you cannot let your child on the kid village and leave him for doing another activity.